What do you expect when buying a crystal? Did you buy it because you searched for a crystal to save you? Instantly? When you buy a toaster, you open the box and plug it in. When you buy a cell phone, it is new or refurbished therefore; it has been cleared. Then you plug it in to charge, you then turn it on, and program it with all of the apps you wish to use.

People do less with their crystals yet expect far more. They expect magic without even charging, programming, and clearing. They know more about their cell phone capabilities and software than about their crystal's chemical structure. Yet, instant gratification is expected.

Just buying the gym membership won't get you the results you want. Buying a guitar does not make you an amazing musician. Buying a deck of tarot cards doesn't make you a knowledgeable tarot reader. You must work. Something cannot and never has come from nothing.

Yes, the Crystal has an energy and will change or shift your energy when you interact with it. But you must exercise it for the effects to last and amplify. Instant gratification will not come with crystals. Like anything seen in this world, it comes with care, maintenance, learning, and time.

This book has not been written to tell you about what crystals do; it was written to tell you how they work. They are unique relationships tying us to the earth. Friendships that never die. Always loyal, always familiar.
---
There are two editions of this book available.
The Patreon's Artist Edition Hardcover Book can still be purchased through Patreon Subscription here:
www.Patreon.com/Evil_Pawn_Jewelry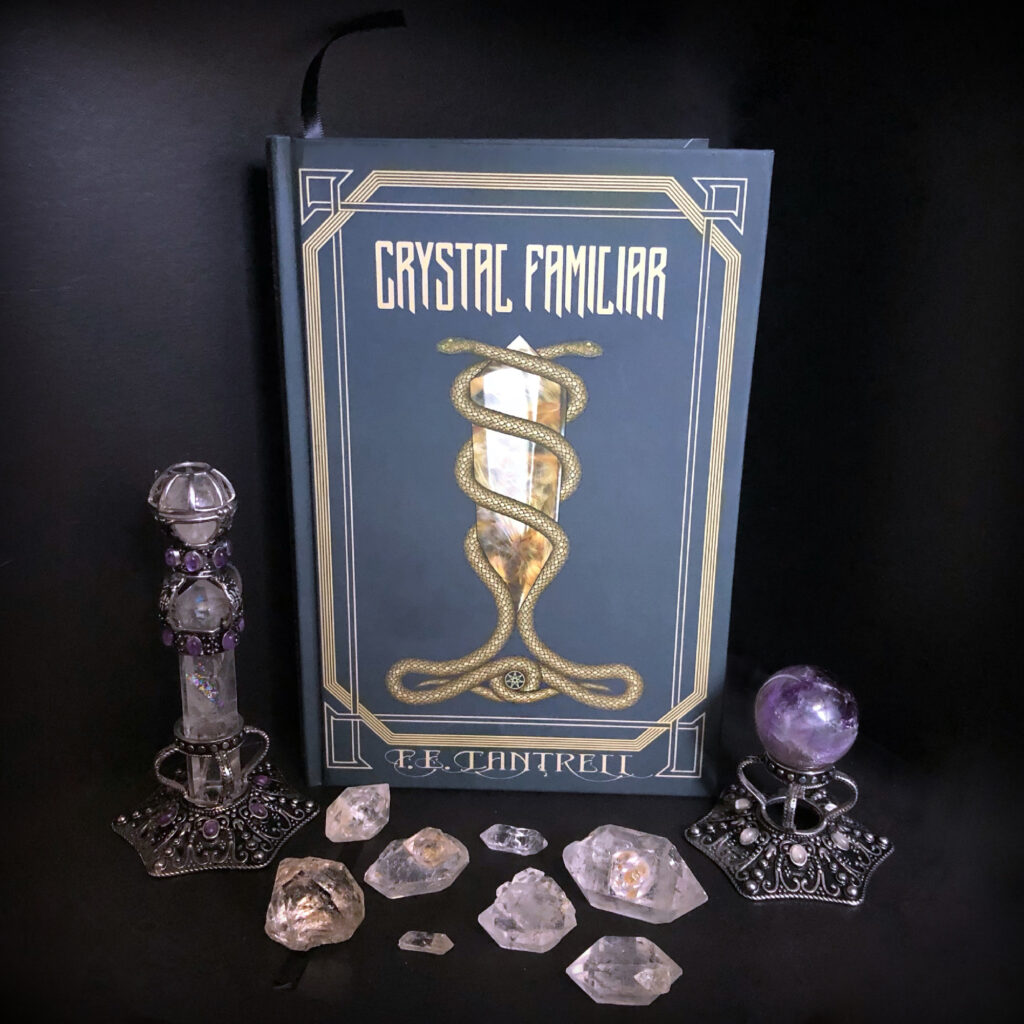 The Public Softcover Edition can be purchased here:
https://evilpawnjewelry.com/shop/books/public-crystal-familiar-book-one-pre-order/