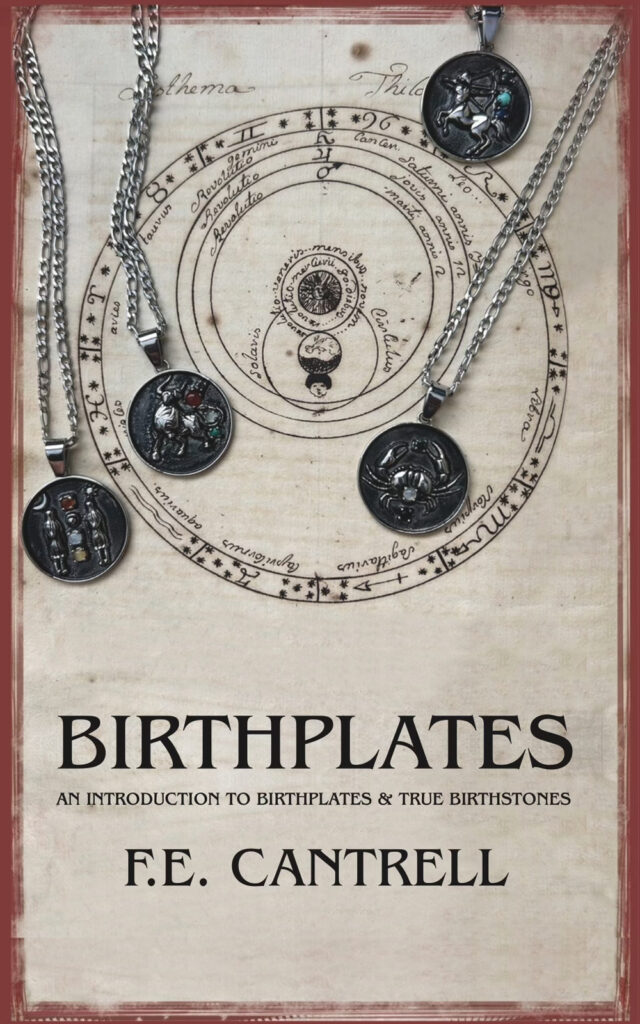 Every person born has a power plate of gems that are meant to guide their path. It is called a Birthplate. The plate is unique to every person and must be drawn up similarly to a Natal Chart. The plate is square, and the stone placements on the square are arranged in the shape of a pyramid. The original True Birthstones are used in the mapping configuration. These stones are tied to planets and Planetary timeframes.
A Birthplate is much more than a guide and map of a person's life that can come from mapping a Natal Chart. It is also a formula that can be changed or enhanced; in my opinion, it is the highest form of Divination and among the oldest known.
Just like the geomatic figures in Geomancy, the arrangement of stones on your Birthplate have divinity. We are reflections of the sky, and that sky has a zillion-beyond little dots. As those dots connect, they make a picture. That picture is you. As you start setting up your Birthplate, this story will emerge.
This Booklet is a limited beginners introduction. A master work is in place, but will not be ready for a couple more years. Patreons will receive the larger work first and have a pre-order window for a year before the public release. The Birthplace Booklet is available now at:
https://evilpawnjewelry.com/shop/books/birthplates-an-introduction-to-birthplates-and-true-birthstones
Thank you for your support. It means the world.