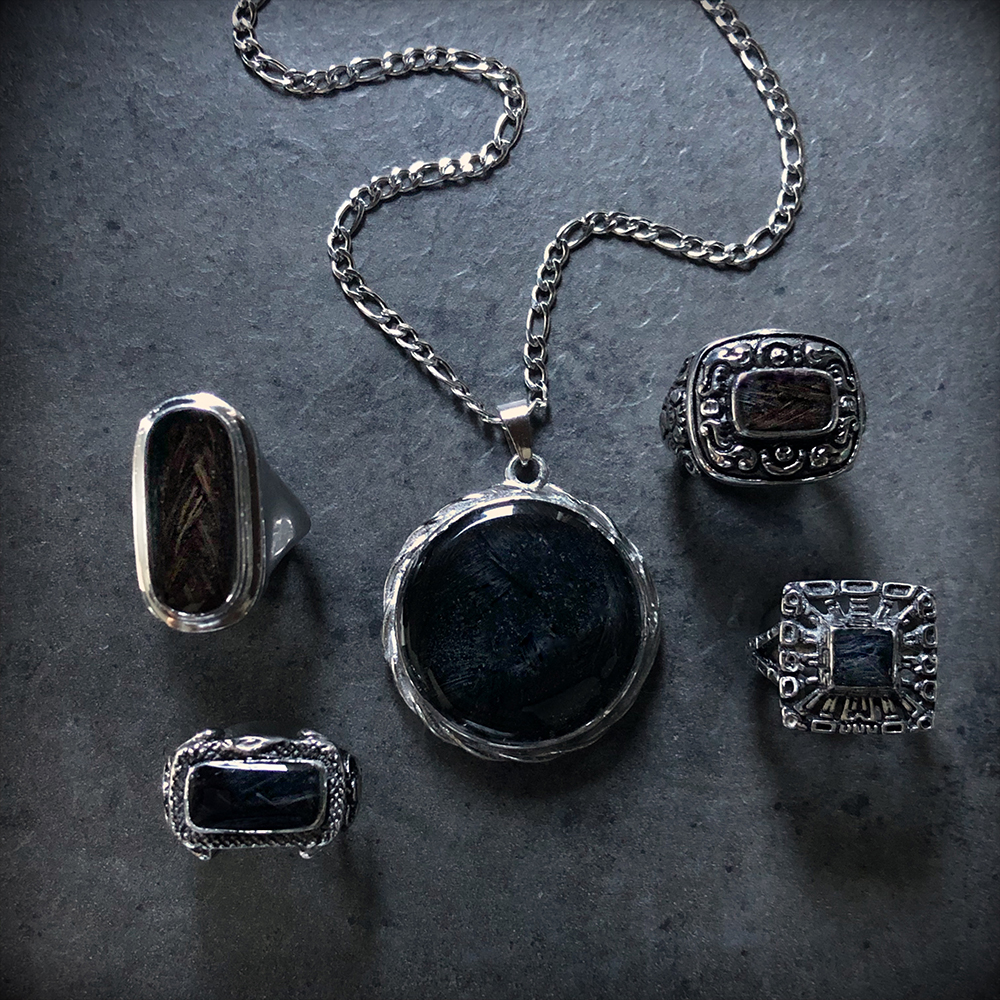 The Memoria Pieces are listed on the website and I am taken aback by this project in so many more ways than I could ever describe. The Memoria Pendant is a nod to the memento keepsakes of the past. The necklace and ring settings are ready and only requires your memory contribution. After purchase, ship the hair, ashes, furbaby nails, etc. to us for setting. Our address can be found on the Q&A page on the website. Also stated below:
Girl World Design LLC/EPJ
P.O. Box 11163
Kansas City, MO 64119
For questions about the necklace, email CustomerService@EvilPawnJewelry.com
I have been working for some time on these pieces to remember family, friends, and furbabies. Much like hair mourning pieces of the past. These are a very limited-time offering. There are only 13 to 18 of each setting. When they are gone I will not make them again. These EPJ Memoria pieces will only be available for a small amount of time and when their time has ended, they will not be available for remake or custom. Energetically, these are the only ones I can do. I did one last year for a dear soul, and it was so special! It really helped me through a lot. I am so grateful for that piece. The project definitely helped me get back to making hair jewelry. I hadn't for so many years.
I am so excited to release these because they have been a lot of time and hard work. A labor of love. In the sample photos, I used my own hair, hair from my Grandma Veda, my Aunt, and an amazing friend. I am currently making a ring with my Grandmother's ashes and it has been therapeutic. The thought that she will be with me in this ring is such a beautiful feeling to have in my heart. I also have some hair from one of my Grandma Beverly's beloved horses. This is so exciting! I am hoping to make something amazing from those precious hairs to pass down to family along with these other pieces. While I am working in this type of space, I want to open it to others for the same memory pieces. When these are gone I am closing custom orders for memory pieces for years to come. I may not be able to come to the point to make more again, but I will leave this open just in case.
Thank you for this space to cement memories of loved ones, in a visual view, for all to see. Many Bright Blessings.