I appreciate all of the kind encouragement through the manifestation of this piece. Posting the rough molds was a little scary because there was so much that was unseen going into this necklace. Sometimes the story is never seen, so your interpretation of the story you are retelling through art, is also cloaked in your mind.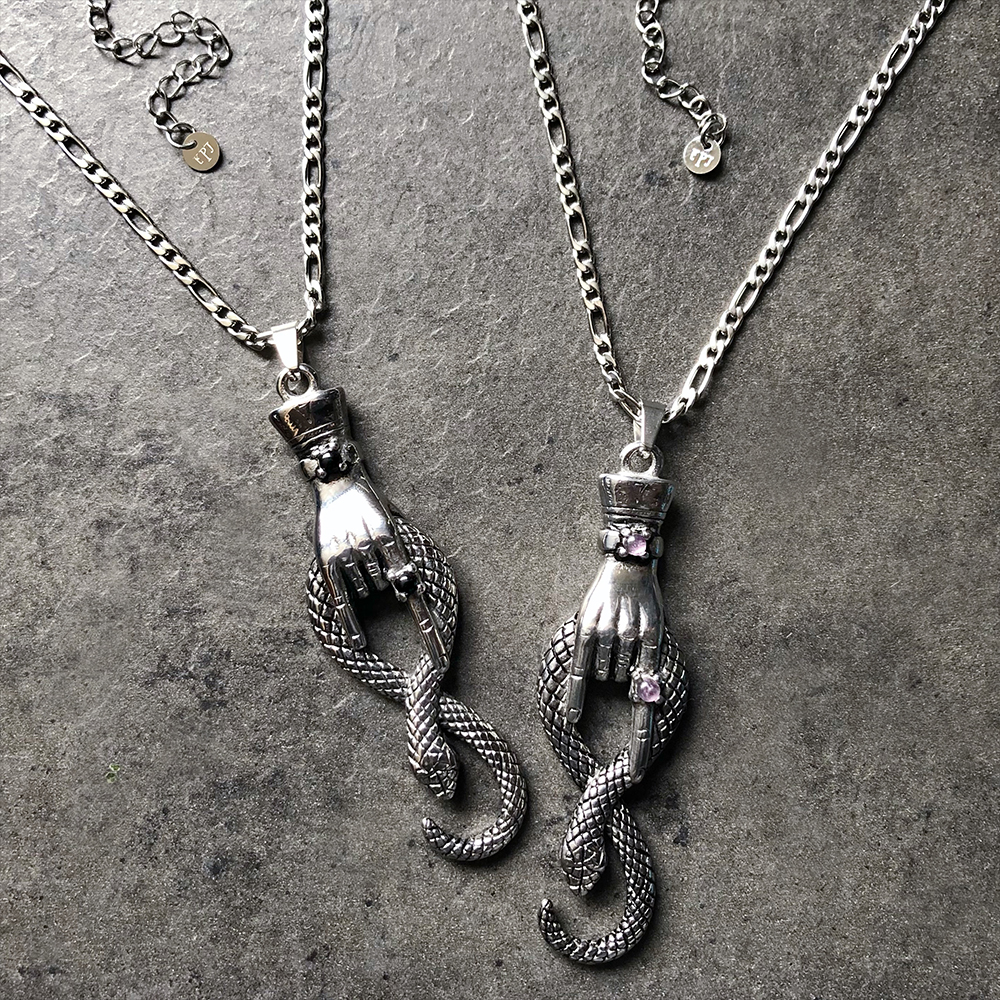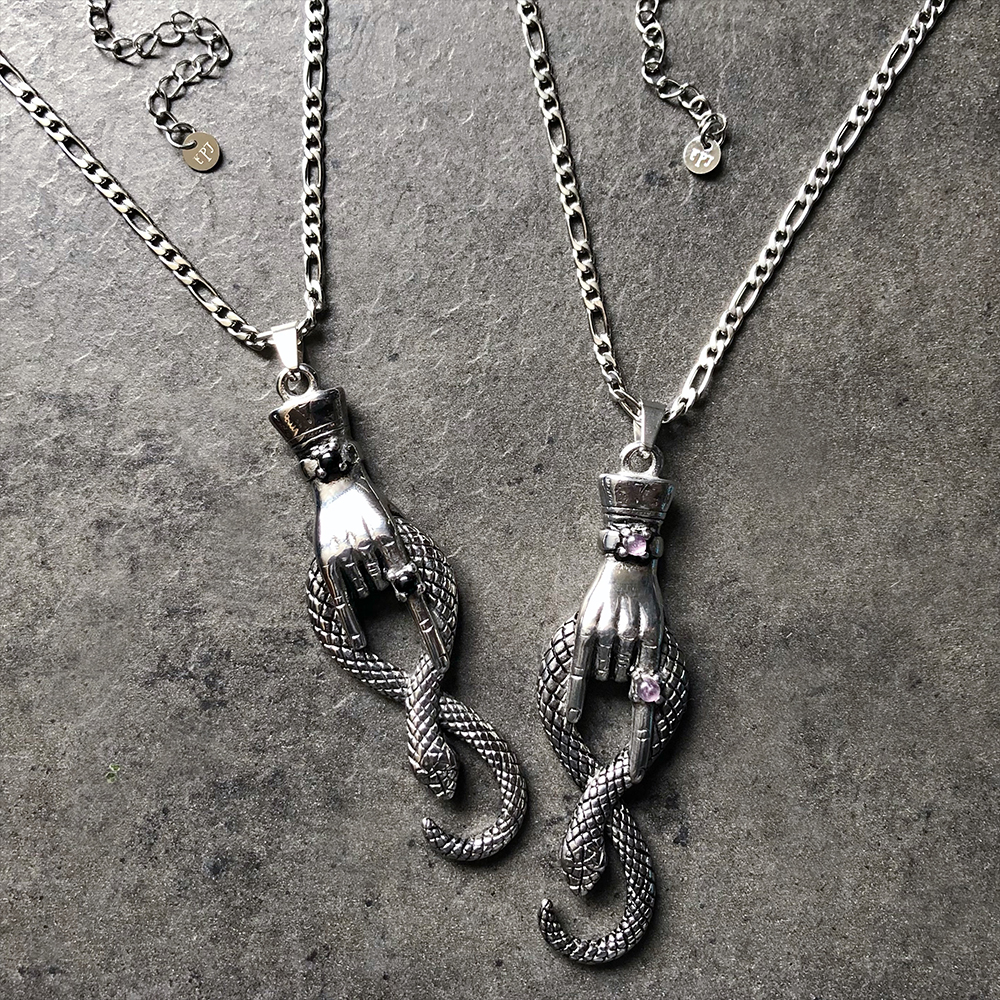 A very long time ago, I saw a photo of a Great-Great Grandmother in my family tree. There was not a lot of information about her but she was interesting. I was determined to learn more but no one could really tell me anything. Genealogy research also went nowhere. She was quite the mystery. When that happens in ancestry, you start researching their names, clothing, and jewelry in photos. Her name was Amandus (Amanda) Rossetti. Her mother's name was Mahala. That and a photo of her as a very old woman were all we had. Secondly, I studied the dress she was wearing. It was not of any major significance. Her white hair was piled on top of her head and you can see a necklace around her neck. It was somewhat clear, but I had a friend of mine zoom it in and clean it up a bit. She was wearing a necklace known as a Mano Cornuto or the Sign of Horns. An Italian Amulet that looks like the "Rock and Rock" hand gesture but facing down. Mano means "hand" and Cornuto means "horn" and like the Italian horn, it protects against Malocchio, which means the Evil Eye. These symbols have been around before Italy and before Rome. They have been found prior in Greece and even Ancient Sumerian cultures used them. Not to mention the Karana Mudra, among many others.  
This propelled me to take several classes on hand gestures and their symbolic meanings from antiquity to now. I was taken aback by the meanings and beliefs behind them. This was when the internet didn't offer classes, so I had to take in-person workshops, so it was over a several-year basis. From there I branched out into learning about hand gestures deities used and were known for. I was so geeked out on these hand gestures that I found myself one day, years into research, that all started from a very old photo of my Great-Great Grandma. This is an exact example of how my brain works, I just keep gobbling up info until I've paved a highway. I then look up and see that I am miles from where I started.
This pendant is a huge symbol of that essence of me, combined with something from my family's distant past, and more than anything a huge dose of the old ways. This pendant is Hekate's hand projecting protection from all who target you. Her snake is symbolic of you being able to shed anything that tries to attach itself to you, like old skin.
Hekate's Cuff and Ring have a stone choice of obsidian or amethyst. A few people that viewed the work in progress told me I would be "on trend" if the nails were long and pointy. The thing is, I wanted an edited design that would last the test of time. One day, that may not be on-trend. When that happens things seem dated. I like the idea of timelessness. Just as this hand gesture is timeless. Just as Hekate herself is timeless. 
Thank you for reading this blog! This necklace is very limited and will not be around again. When these are gone, they are gone. All of my love and many many bright blessings!