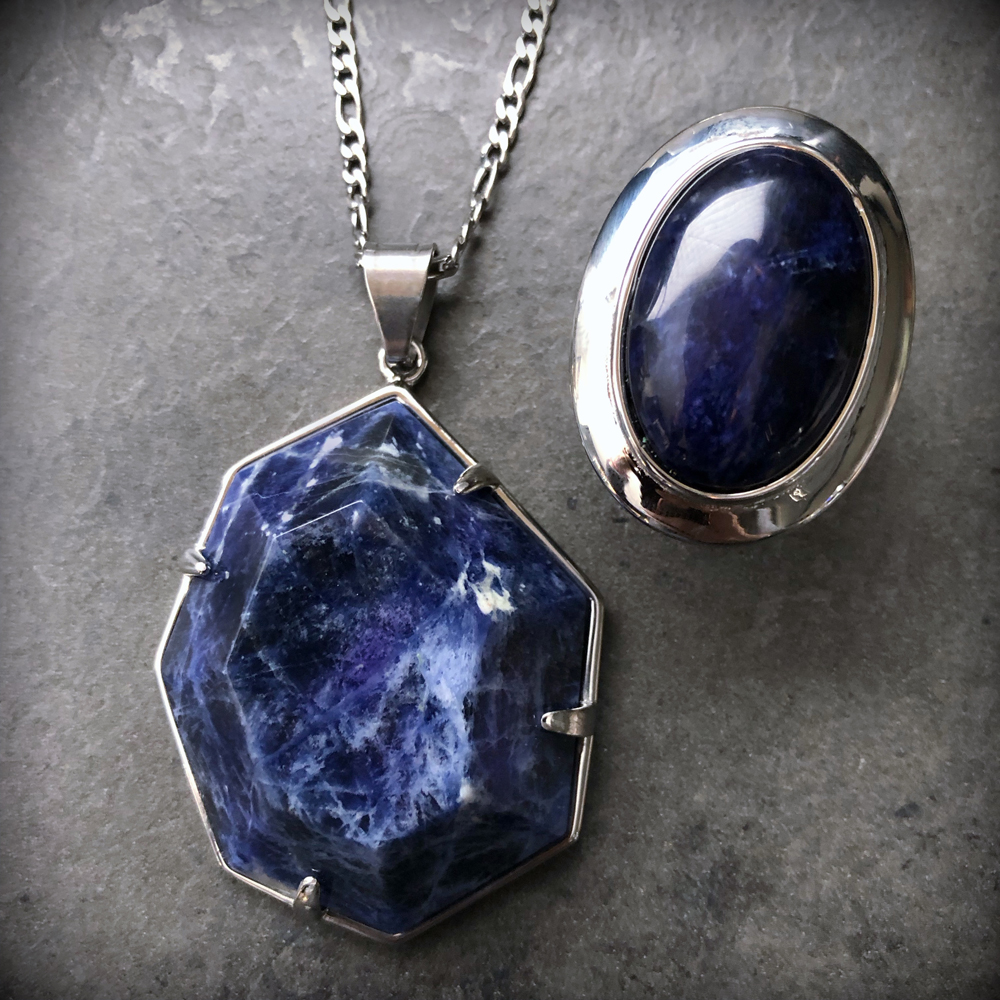 The Veda Necklaces and the Boann Rings in Sodalite are available on the website! I am so in awe of these beautiful violet-blue stones.
The Veda Necklace can be found here:
https://evilpawnjewelry.com/shop/necklaces/veda-necklace-in-sodalite/
The Boann Ring can be found here:
https://evilpawnjewelry.com/shop/rings/boann-ring-in-sodalite/
These magical chunks were considered high quality, but I do not get into grading systems because I feel like all crystals are relevant. EPJ's lapidary called me when he got into the each to tell me this was some high grade, and he wanted to buy some off of me or buy the scraps from the cuts as he always does.
This Sodalite has that high-end lush blue-violet color that is sought after. I love all qualities of gems, but I must say, I didn't have quality in my personal collection because it is rather expensive. I feel so blessed to be able to bring this beauty into my own life and the lives of anyone seeking Sodalite energy.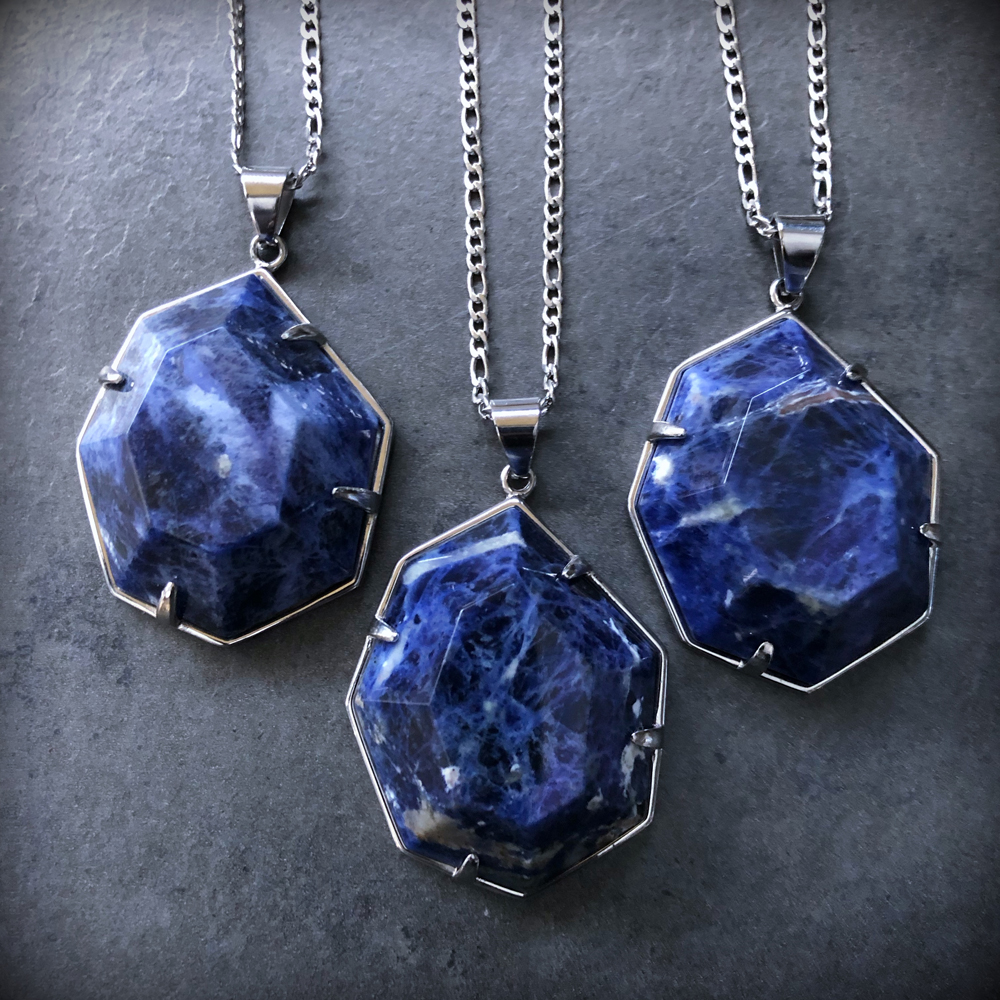 Sodalite is a Level Two Crystal and a lukewarm crystal spiritually. Like all Level Twos, Sodalite can balance out crystals that are too cold or too hot. My main love of Sodalite comes from the clearing of the clouds that can make your sky gloomy. Those clouds can come in by the state of our world and the people we know who send us dark clouds. Usually, people do not mean to send us dark clouds of resentment, it isn't really steered toward us, but they do it out of their own dysfunction. Sodalite can help us not make a gloomy day into a gloomy month. This crystal is also helpful to writers when they are trying to remove the "film" of the world and open a place of purity to express themselves. Sometimes we have a lot of things sticking to us, and Sodalite is ready to clear us of all the things that are weighing us down. All of the things that cloud our vision.
Sodalite is a journaling buddy for me always. A way to peel away the world's influences and see the center of the matter. I highly recommend this crystal for writing and communication.
For more about Sodalite, crystal meanings, and Crystal Levels, check out EPJ's Patreon!
www.Patreon.com/Evil_Pawn_Jewelry
For the Crystal Familiar Book One, please see this link:
https://evilpawnjewelry.com/shop/books/public-crystal-familiar-book-one-pre-order/
Thank you so much for reading EPJ's blog! Many Bright Blessings!