This is an introduction to Animal Symbolism. I will extend further into twenty-seven posts about this topic on Patreon. I can be found on Patreon at www.Patreon.com/Evil_Pawn_Jewelry
One of the top questions I am asked is, "How do I find my spirit animal?" I always cringe a little inside when I hear the phrasing. I always ask people if they wouldn't mind saying power animal, or even better, "How do I learn to read the messages of the animal world?" Or "How do I understand the self?"
There are so many reasons I ask people to use the correct terminology. The first reason is, being that there are many Indigenous American cultures that have sacred traditions regarding a "spirit animal" that is meant for their family and their tribe's protection and spirituality. These sacred traditions go back to the beginning of their people's bloodlines. Seeing that these traditions have been coined "Spirit Animal" during colonization and their cultures have been appropriated into a watered-down imitation of their sacred teachings at just an internet search. Isn't it understandable to use an appropriate term that separates what you would like to learn about animals and the self from their personal inherited spirituality? The symbolism of the animal world has been oddly lumped together with specific pieces of Indigenous American culture. It has formed into this strange internet phenomenon. When Googling the meaning of your "Spirit Animal" please know that this is some weird, new world, pop culture trend. The majority of these websites use a "cold reading" template for making the pieces fit, then they package it in an Indigenous American wrapping paper and a bright red bow, complete with a feather and a bear paw print. This is highly offensive. Can you see why it can be quite upsetting to Natives when seeing something like that? If we wish to obtain great knowledge, we must first obtain empathy and understanding for all the people of the world.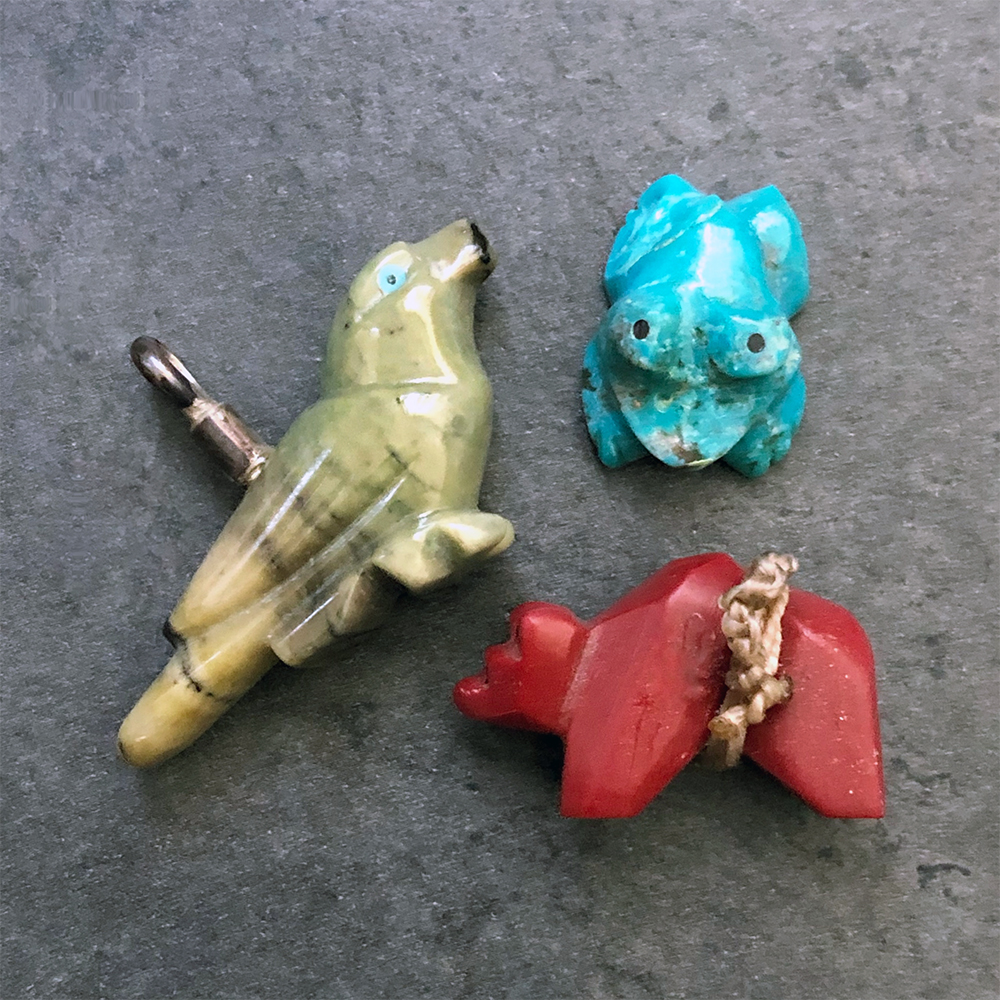 There are different contrast across tribes and different terms that cannot be lumped together into one prepackaged outfit. Not every tribe is the same and that should be remembered. Not all of them have the same specific traditions that others do. In just one instance, the "Spirit Animal" is referred to as a "totem" that an entire clan shares. The totem is their overall guide for the life of every person in the clan. When a person in the clan dies, their spirit is absorbed into the animal. This is just one variation. Just one. So you can see why it is upsetting for a person of Indigenous heritage to see someone wearing a shirt that says, "Coffee is my Spirit Animal" among other examples. A "Spirit Animal" is not something you want or already consciously possess. It is not even something that is "like you" in these areas. Internet trends have you fooled. It is so important to not only be respectful of people's family and heritage but to make sure you fully understand what you are getting into with Animal Medicine and Symbolism. Please look at the truth behind some of these prepackaged deliveries that come across our screens with just a google search.
Now you may be asking, "Can I still use this practice?" In my personal opinion, if it is about someone else's family and personal heritage or a variation that was invented by some weird Guru, I say no. If it is about a world heritage of animal symbolism? Then I say yes. Making sure to learn the truth of animal symbolism and not appropriate a heritage. There are even a few practices in other cultures that are similar BUT they are not interchangeable. They are also NOT called "Spirit Animal" under any circumstance. This term is for the Indigenous people of the Americas. The terminology used should always be out of respect. We must respect all human beings and care about them when they are being hurt, used, or misunderstood. A great step further would be to learn more about your heritage's relationship with animal guides and the self. Every culture in the world has some practice involving symbolic language and the 'self' but they are ALL different. I am going to cover every single one still on record and known in this age. Yep, you read that right, I am going to cover every single one because I want you to know about your people and the heritage that may have been taken from you. When people have been wiped of their own cultures, it may cause them to take from others, or to latch on to trends. A lot of times unknowing until a shift reveals this problematic and very real phenomenon. I am hoping this will help pull people away from the imitation "Spirit Animal" culture that now exists on the internet. It is not Indigenous Spirituality. It is stolen pieces from scared Indigenous traditions. I also want you to remember, the trends on the internet with spirit animals, are coming at the expense of Indigenous Americans. It must stop.
If you wish to actually become a student in Indigenous American spirituality, it is important to find an Indigenous elder that is willing to teach you. Asking their blessing and permission is a huge start and compensating them for their teachings is a must in such a setting. They may not want to teach you everything. Be ok with that. Also, understand that if a tribal elder says no, they wish not to teach or tell their family medicine to you, respect this. Pay them for their time and be ok with what they felt. I must stress again, it is important to compensate elder spiritual leaders for their time, many reservations are impoverished. There are many that do not even have running water. A great injustice in itself. Be respectful of these elders, they are of such a great people. The land you walk on is made from their ancestors.
Furthermore, I study all Animal Symbolic systems but actually only follow my family's way. I believe it is important to be educated about others. Learning the basics is ok, practicing is completely different. (Note I said basics. Their personal family heritage is only for their family and a chosen few.) When you know about other people's cultures, in a fundamental way, you can know when someone else is being abused or taken advantage of. You can be an ally to help Indigenous communities when someone is teaching the paths that appropriate and hurt them.
In this series, I have written about all of the different types of Animal Symbolism in the world, to help people understand a few things: I want people to understand that what they are subscribing to with online trends is not what Indigenous Spirituality is. I want them to see how it cherry-picks, mislabels, appropriates, and abuses a whole group of people and their traditions. Through this understanding, people can learn the lost ways of their own true cultures that were colonized and erased. Helping people find themselves and understand that they may think the colonization of some has nothing to do with them but it actually has to do with everyone. I want to point out the rich textures of this earth's antiquity and the stolen history of the world's people. If we start to understand the differences between each region's Animal Symbolism, we can make sure that misinformation isn't running Google, and even if it is… we can make sure not to partake in it. Education is the answer. Compassion and empathy for others is the key.
In the first blog in this series will cover as many overall geographical heritage masses as possible. Then list names for sections of these areas. I am going to talk about what happened when Europe was Christianized. Many of the European Tribes lost their tribal heritage and their own spirituality when the Romans colonized the land. This will not be a bash fest on Christians or the descendants of Rome. This is a reclaiming of the pre-Christianized beliefs pertaining to animal symbolism on all continents. In the blogs to follow I have also written inserts about each area of the world that has been colonized. This will not be only about Europe, this is where we are beginning because this is where it started. Again, there will not be any bashing of any human alive today. I believe in leading with kindness and understanding. There are subjects we did not learn in school and it is time they saw more light. I will also include a large section that my Grandmother taught me about and family knowledge about our own personal heritage.
The study will cover each of the Tutelary Deities that spread all over Europe and then how their "removal" spread outward from there. Then I will give smaller region examples and site examples left in historical documents about specific tribes of Europe. Most will be corroborated documents, some by Piny and Tacitus because they did seem to be very unbiased in their documenting.
A few outlined examples: The Celts actually called their animal relationships 'Aisling.' They dreamed while they were awake and asleep to communicate with animals. They also read their omens together in their family's sacred circle. Dreams were respected and followed as a life source to the whole community.
In addition to the Tutelary Deities, I will cover the totem animals of the Elder Goddesses and Gods. In Northern European Norse traditions they were called Fylgjur. All pantheons of the old world (in every culture) have their own animal helpers that aid, send messages, and bring back messages.
In Old Norse culture, The Fylgja itself is the animal spirit of the person and it is the spiritual self. These animal spirits sometimes died with the person it was tied to and other times stayed with the family. There are also terms that pertained to the entire tribe's Fylgja and the family's Fylgja. In turn, this is how many families adopted animals as their family sigil or crest after colonization. A way to keep their sacred traditions, even long after their descendants forgot.
My Grandmother specifically taught me about Fetch Dreaming. This is about spirits that are just in animal shape, bringing messages. She also taught me about Ornithomancy, which will be covered extensively. My Grandmother's people called their ways, 'Animal Speak' and looking closely at the overall practice of animal speak, it is tied to a Tri-racial group from the Appalachia that migrated into the Ozarks. This happened when cultures collided and then blended about 300 years ago. I will discuss this thoroughly as well. This is one side of my family and it is important to discuss because its traditions are dying out. I have been endlessly documenting these traditions over the last 16 years. There will be specific areas outside of European cultures I will discuss in-depth, but only the areas I have personal family ties to. I will depend on others from cultures I am not akin to, in the exploration of regions that do not pertain to my heritage. These collaborations have come out of respect and solidarity.
These are countless examples that I will cover in this series. After the series, you will still have so much to learn, but hopefully, you will be set in the right direction. I aim to clear a path for you. I will stress that the use of the term "Spirit Animal" is not to be used by anyone that is not Indigenous. What many of these websites are selling you is not even remotely Indigenous spirituality, but they have stolen pieces of a scared heritage that is not their own. As I have said for years, it is very important to listen to elders and read books. The worldwide web isn't so reliable for information. Reading truly is fundamental. That being said, I will have a large book list available with this series. Any area that I do not have personal family knowledge of, will not be covered extensively. Instead, I will provide a short foundation that is fundamental and aided by people of the said culture, and then recommend a book written by a person that is from that respected culture. I believe that understanding a person or a group of people will give way to empathy. It is important to understand why what is happening to these cultures sparks upset, anger, and mistrust. As a person with a multicultural heritage, I hope I could try to be one of many to unite all of the pieces of me and all of the people I belong to. Hopefully, I could try to be a bridge that can help unite these broken roads. All of us can learn so much by listening, respecting, and understanding. Solidarity is the world's only hope.
Thank you for reading this post. Many Bright Blessings.