After years of hard work and anticipation, it is all coming to fruition. Many of you have been following the Birthstone Truth blogs and posts since 2012 and I appreciate this so much. There is a complete study and discussion started on Patreon if you would like to join. The EPJ Patreon can be found here: www.Patreon.com/Evil_Pawn_Jewelry
There is also a book that is in its last stages that will be released soon. Stay tuned to this blog, Instagram, or Patreon for complete details.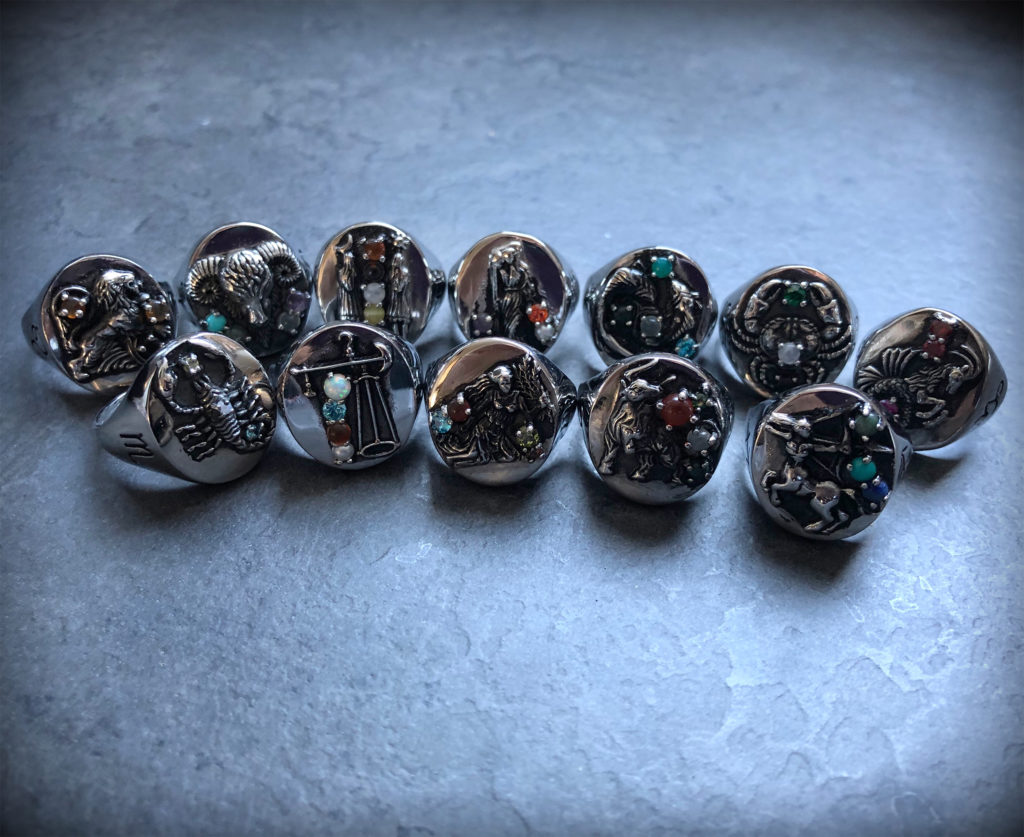 The truth behind birthstones mimics the same truth of everything we see in the modern world. That truth is; everything is a watered-down version of what it once was. From every piece of knowledge we learn, the literature we read, extended to all we see, consume, and breath. Carbon copies of originals. No matter how authentic we live, there isn't much that is how it was. It is now, what it has become. Nothing stays the same, everything changes and not always for the better. Birthstones are no exception.
Over the years I have seen so many truths about the minerals of the Earth suffocated by machine jewelry store chain corporations and the internet's fast-paced copy and paste game of telephone. So many truths blurred and knowledge taken from people, all for profit. I honestly feel like our True Birthstones and the knowledge of them have been drowned in the sea of the forgotten. There was a time when your birthstone had to do with your astrological sign and it corresponded to metaphysical properties that you would need in your lifetime pertaining to your chart. I know many people do not want to hear this but the birthstone you grew up knowing is most likely not the one assigned to you through your birthright. Some signs have two or three stones and even more stones after those follow on our Birthplate. One stone is actually assigned according to the location of birth! There is a row pertaining to siblings born before you if any, a stone according to which part of the month you are born, and so many more details beyond that.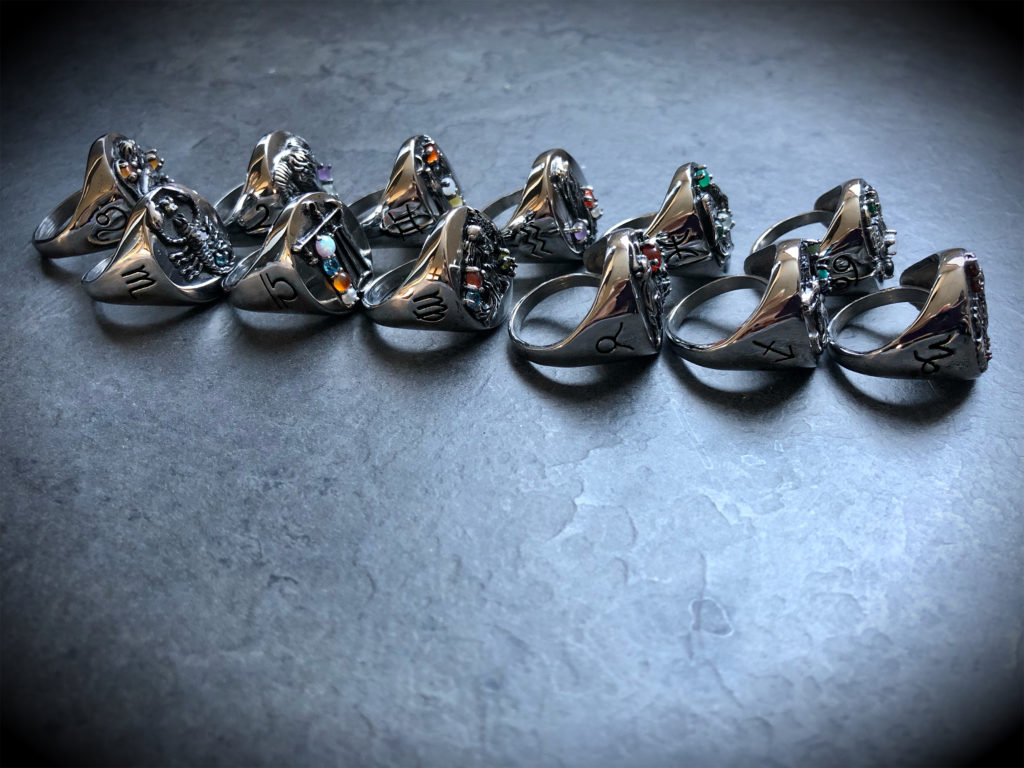 If you look deep into the recent history of birthstone assignment, you will find some seriously startling information about the newest lineup of birthstones. They were made up off of sales statistics and marketing strategy. Just a tool to make the old world ways profitable, as always, but profitable after changed to fit what the stores can offer. When stones were not widely available, another color or manmade version was offered. Usually, by manufacturing laboratories, the chain corporations had some sort of interest in. At one point dyes and enhancements were offered to get the desired birthstone. Eventually, the stones were just all together changed. June was given a pearl because of a huge pearl boom coming from new cultured pearls. When a "new stone" was available it was assigned a month. Then when it was mined out or mined thin, a new stone was assigned. These wise marketing magicians even used knowledge of higher birth rates to predict which stone they would assign to what month. This marked the truest beginnings of fast fashion and marketing strategies.
Many specific mines are being picked clean as we speak, I am betting the most current line up will be changed again in about 20 years max. I do not like that powerful jewelry chain corporations have changed what they wanted to manipulate the market. To many in this field, it isn't held sacred because many do not believe in any correspondence regarding stones and a person's birth. I believe a person can believe what they wish, but I also believe the old ways should not be rearranged and reassigned for sales purposes. If the stone is rare or just harder to find in that region, so be it. A person can decide if they want it or not.
When it comes to your birthstones, yes stones plural, remember that your birth month and sign are two different things. You have a stone for your month and sign. A stone for the Decan your actual birthdate falls under, and then many more stones that make up your "Birthplate" but your True Birthstones are the stones corresponding with your month and Zodiac.
These rings were made with all of these things into consideration. Using the Zodiac as default and making sure the actual month surrounding the zodiac is included.
The following applies:
Gemini- Agate, Moonstone, and Yellow Cat's Eye.
Cancer- Onyx, Moonstone, and Emerald. 
Leo- Sardonyx, Onyx, and Carnelian. 
Virgo- Chrysolite, Brown Zircon, Carnelian, and Aquamarine.
Libra- Opal, Aquamarine, Carnelian, and Pearl. 
Scorpio- Golden Topaz, Pearl, and Blue Topaz.
Sagittarius-Bloodstone, Turquoise, and Lapis Lazuli.
Capricorn- Two Garnets and a Ruby.  
Aquarius- Amethyst, Hyacinth, and Pearl.
Pisces- Jade, Jasper, Bloodstone, and Aquamarine.
Aries- Bloodstone, Quartz, Turquoise, and Amethyst.
Taurus- Agate, Emerald, Jade, and Malachite.
Stay tuned for more on Patreon and an upcoming book. If you wish to hop on the mailing list concerning the book, please sign up on the bottom left side of the Home Page on the website. I am overwhelmed by all of you that have signed up for notifications. I literally could not believe it when I saw how many were waiting. I am filled with gratitude. I appreciate all of the kindness and support!