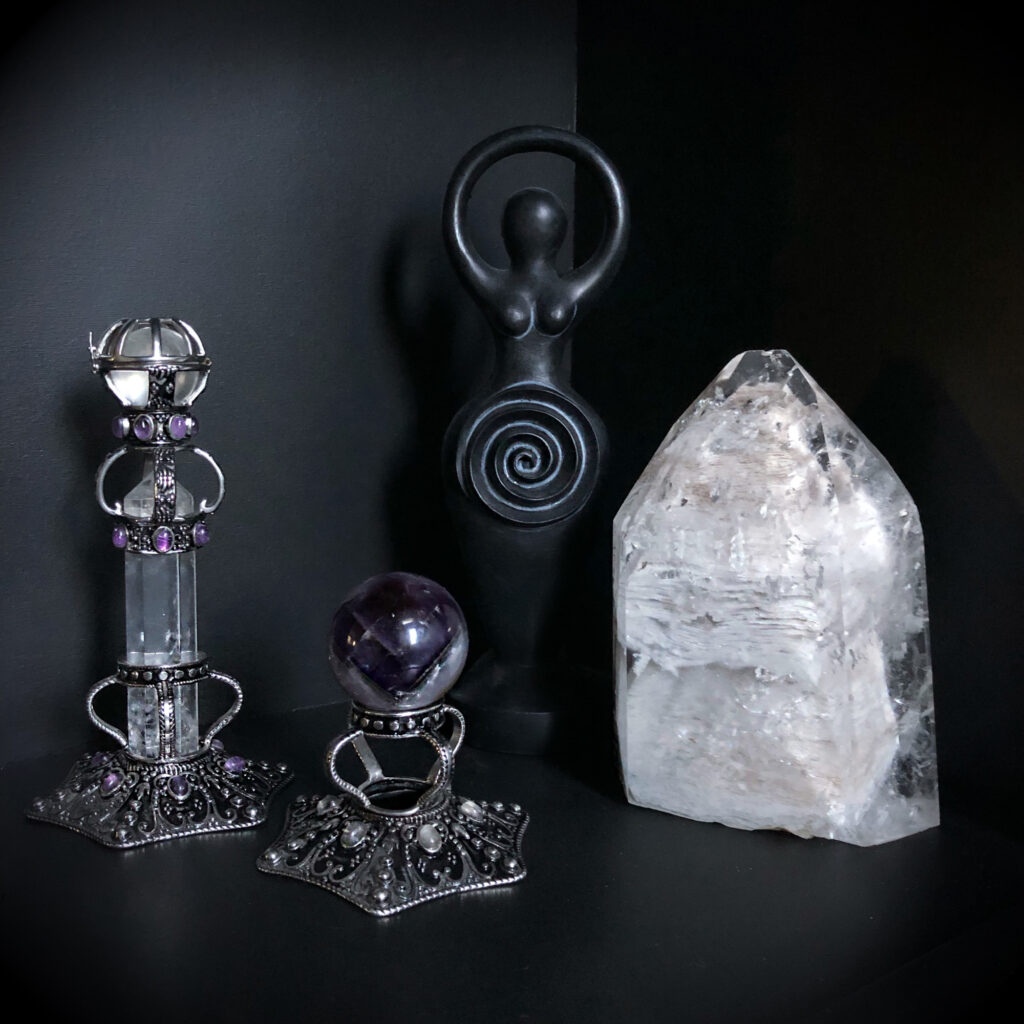 Today, 20 years ago, Evil Pawn Jewelry was born. At the time, everyone in my trade told me it could not be done. The internet hadn't become a "thing" like now. I had people tell me that it would never work with a name like "Evil Pawn Jewelry" because of the word "evil." I really thought that people would read the bio without prejudice. LOL! The first item on the website was the Cameo Skull, and the description talked about the metaphysical properties of the materials and the talisman nature of the symbolic language. People told me I was crazy.
I worked fairs and sold jewelry at highway gas stations. Until a friend told me about eBay. (Etsy wasn't a company yet) so I decided to put some of my pieces on eBay with zero expectations. Sold the items I had put up within the first hour. I couldn't believe it. I didn't have to drive all over the highway systems in the Midwest to collect my commissions from gas stations. I didn't have to do three fairs in a week around my regular job. What it is? Yes, I have to ship the items, but what just happened?
Shortly after that, the EPJ website was constructed, and I used Live Journal, Friendster, and eventually My Space to talk about the lines. I think back to those days and am in a daze over the whole becoming of the internet. Then Facebook and IG sent everyone spiraling.
I remember one of my friend's calling me and saying, "you have 188k followers on My Space?! WTF?" and my reply was, "Who are they? Where did they all come from? How will I ever learn all of their names?" EPJ was a part of a group of designers that were among the first to bring action against a large company for ripping our designs. We were among that group of small businesses to have big magazines think we were cool. Each and every one of us was sitting in shock daily. Calling each other and sending text in caps… "WHAT IS HAPPENING?!" We were all just literally riding the wave, and true, that wave was given to us with the rise of the internet, but it does not mean all of these small businesses didn't work so hard behind the scenes.
The internet has changed a lot since then, a lot. It saddens me that so many small companies are being waterlogged by large companies and washed up to shore. I have seen so many businesses close over this period of time due to the hardships of small business. I am grateful that EPJ is still here. Will I go on forever? No. But for now, EPJ is here. Thank you life, and Happy Anniversary to EPJ!