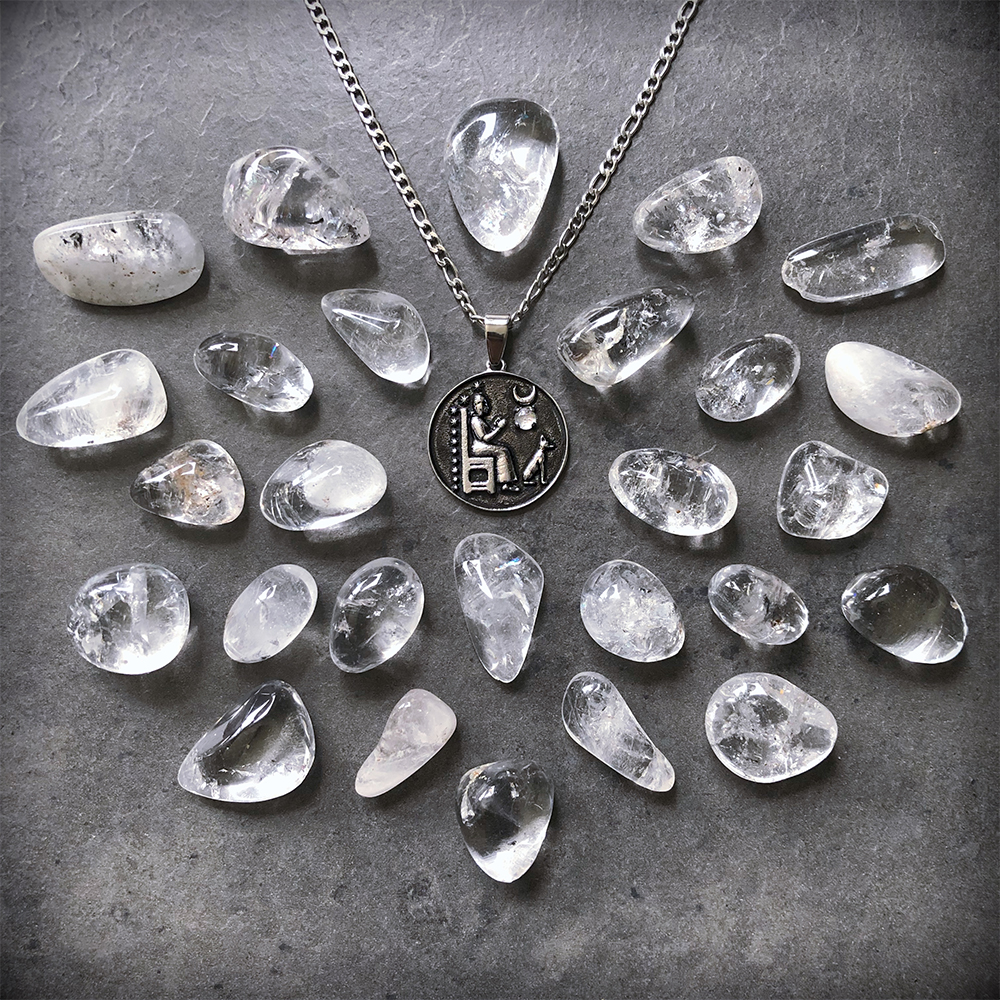 Gratitude and love to all healthcare providers! The first known Goddess of healing and patroness of doctors, nurses, healing arts, and medical practices. Gula was the first caregiver, an aspect of every Goddess and every human. She was considered a divine physician, showing us that the power to heal is knowledge of the body and healthcare. She not only helped heal but showed humans how to heal the body. The power to heal is within us all, but there are some who choose to shine highly in this facet. Making the healing arts their chosen profession. Gula was known as "The Great Doctoress" and the first of this profession. Later being turned into a Male God or blatantly replaced by other newer Male Gods of Medicine in surrounding regions… still Gula was not fully erased. 
The Patroness of the Healing Arts and Medical Practitioners is experiencing a revival. Her magic comes with less mystery and more text. Humans are just rediscovering her powerful teachings. 
Her crystal is a healing Clear Quartz.
---
Thank you to the stars to her contributors:
BahArak Shah – Historic Archeologist, Contributor.
Zara Hadid – Cultural Anthropologist, Contributor.
Aleah Yousefi Andrews – Masters in Middle Eastern Studies with an emphasis on societies and cultures, Contributor.
Charlene Garibay Diaz – Muse, Friend, Healer, Goddess enthusiast, Contributor of inspiration