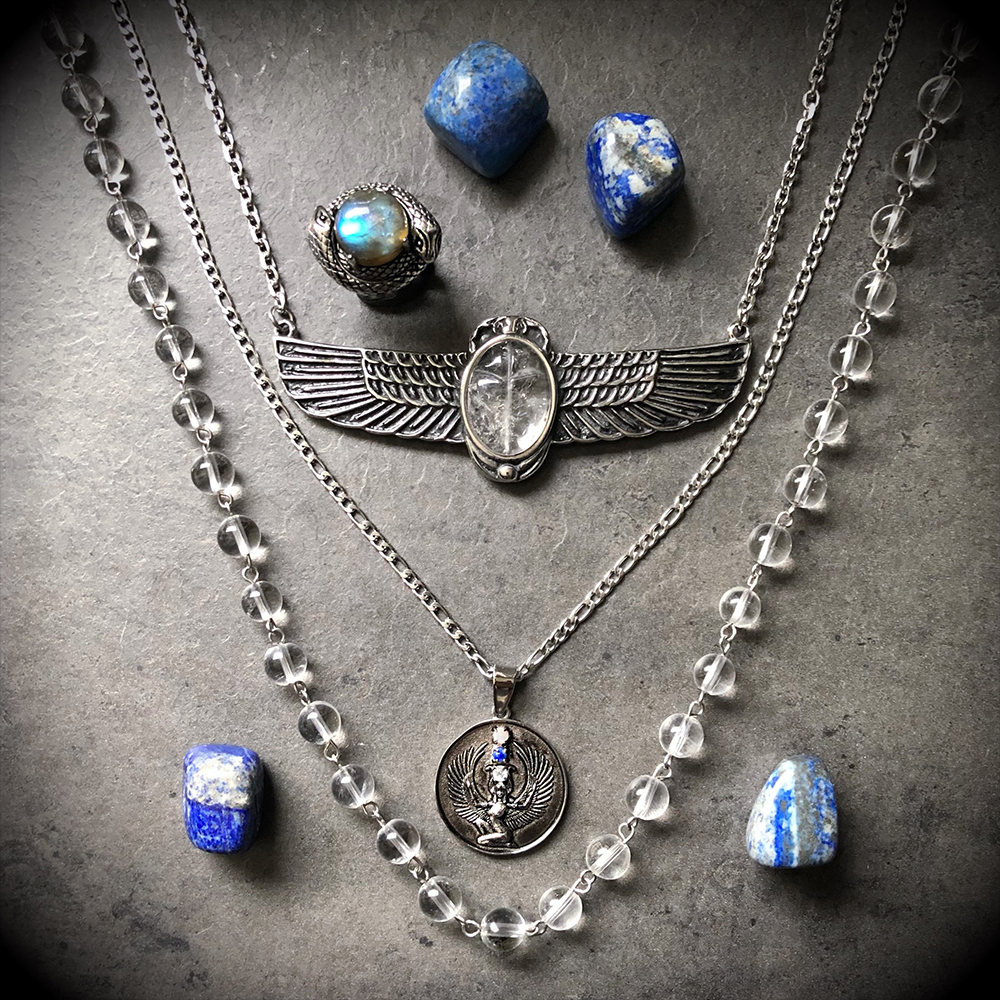 "I am that which was and is and will ever be, and no mortal has yet lifted the veil which covers me."
Today's spotlight is on a goddess with many names and a face that has been seen many places. Most know her as Isis, goddess of Egypt. Her presence is seen in every culture and in each culture she is a goddess of magic. Isis is more than a mother Goddess of magick, she is a representation of the great mystery of the feminine. She represents the darkest and lightest parts of ourselves that we haven't unleashed yet. We are the Phoenix that has not risen, but lays quietly in the ash awaiting her time. Isis represents our risen potential. She is all of the magick you possess and all of the glory that it brings.
Her crystals are Rose Quartz, Lapis Lazuli, and Quartz. All three sustainably sourced from Egypt with hands of Integrity. By celebrating her, we are remembering that we have not even scratched the surfaces of the unknown. We has a people have much to learn, because we have so much to learn about the ourselves.
I thank everyone who lent their hand to this project.
---
BahArak Shah – Historic Archeologist, Contributor
Zara Hadid – Cultural Anthropologist, Contributor
Aleah Yousefi Andrews – Masters in Middle Eastern Studies with an emphasis on societies and cultures, Contributor
Trista Hassan Cartwright – Third year Egyptologist and speaker
Tamra Zemaitis Goodwin – A Muse, A reminder to me everyday to look deeper into the layers of the self, Contributor of inspiration, and the one and only RaRa