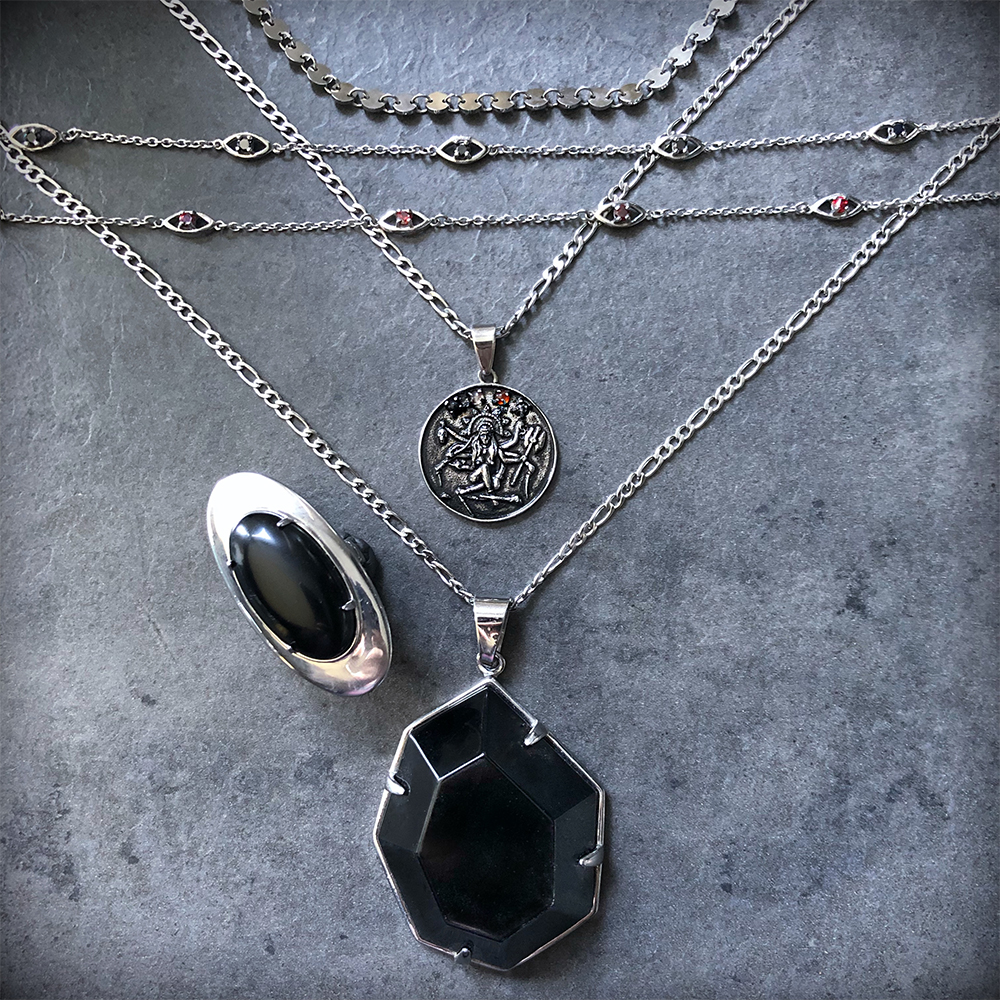 "You must destroy to create. In time, all endures both, for infinity."
Kali is the ultimate reality and manifestation of Shakti. She is the Mother of all beings and the ultimate Mast of Time. As energy changes and cycles through lives, it is moved by her hand. She is the force of time. The creator and the destroyer.
Kali is the governess of a sect of Figure Magick known as Blood Magick. She is the supreme goddess of the many sects of Fire Magick. The universe bends to her gaze. She is the Mother that takes your hand and guides you through the sea of monsters. Change can be scary and as the force of change, she is also a protector in its whirlwind. A most powerful Goddess indeed.
Her crystals are Onyx, Smoky Quartz, Carnelian, and Obsidian.
---
Priya Singh – BD in Ancient Indian History, Culture, and Archaeology Studies, Contributor
Kerrie Sharma-Glad – Writer, South Asian Historian, and Scholar, Contributor
Tamera Silva – Muse, friend, contributor of inspiration, A Klatch for this life and the next.