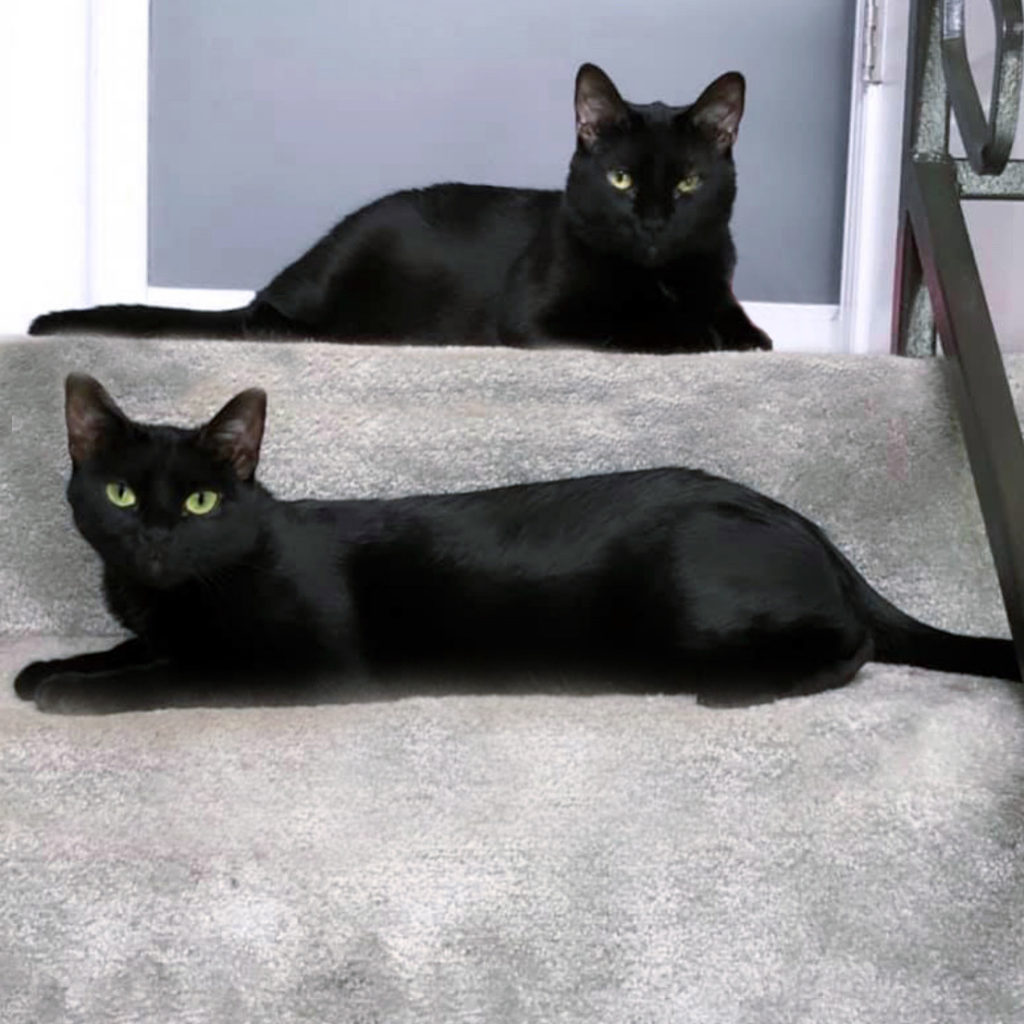 There are days of the week I leave the house in the dark. The earliest of morning. I am not unlike many other people in doing so.
Yesterday was a Monday morning and I went for a run at the gym. Walking up to the steps, like many women, I have my car key between my knuckles. Equipped with my arsenal of defense ready; no cellphone in front of my face with all eyes piercing every corner. 
Leaving the gym it was still dark, I get my key ready for the journey to my car. I look to the right then to the left of the doorway, I cautiously make my way down the few steps to the ground level. On each side of the stair's end, like guards posted, waits two large bushels of beautiful ornament grass.
I quickly look to both sides to make sure my journey to the car stays solo. As I make my way through the clear path, I hear nothing, but I feel a presence behind me. I turn faster than I can think and there it was… walking from out of nowhere and then sitting at the top of the stairs. A beautiful black cat. I say, "Hello baby!" He looks like my dear Didymus, he looks majestic and regal, although I can't see his eyes. He takes some steps closer and stops to sit, then repeats. Suddenly I understand, "Go! I've got you!" I smile and thank him. I get in my car and look to catch the last glimpse of that beautiful cat, but he's gone. I felt so safe and looked after. She watches over her daughters.