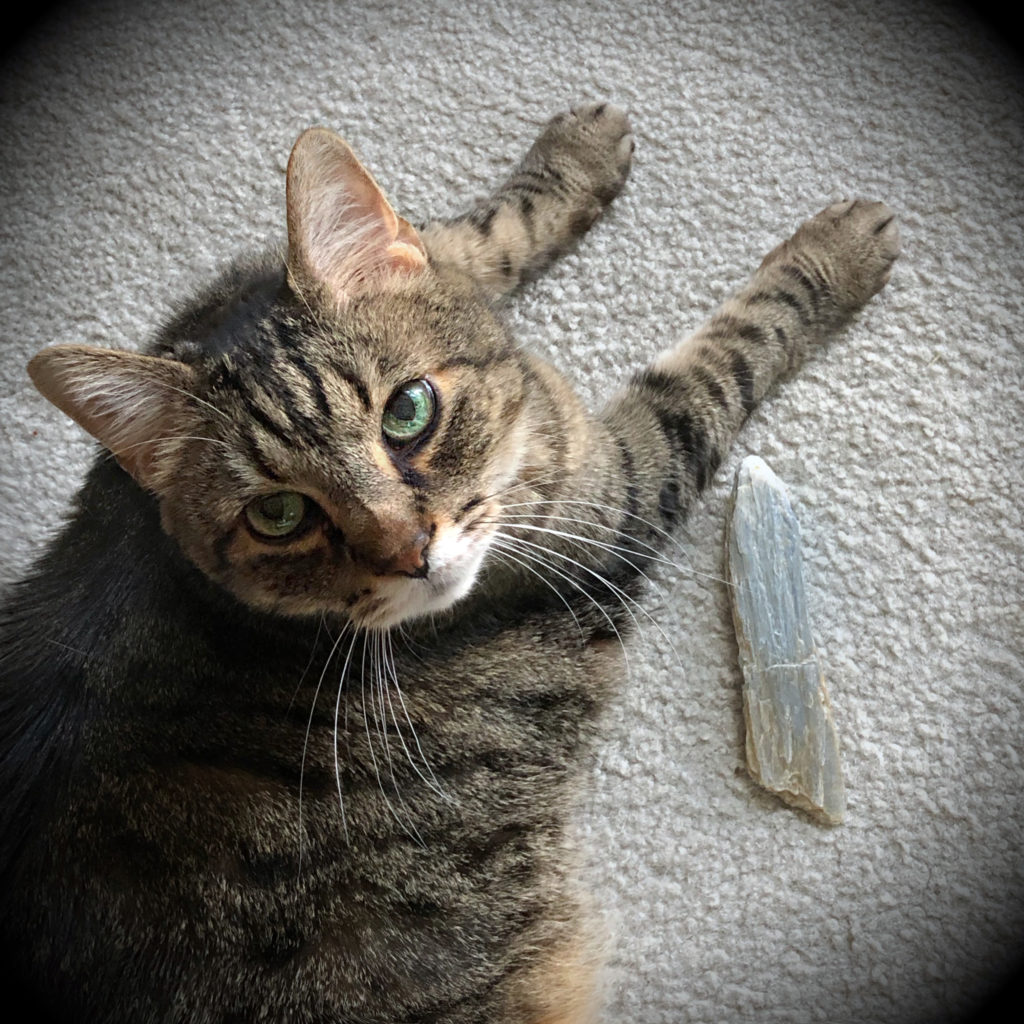 I know it has been a very long time since I wrote an Animal Medicine post. I appreciate the emails with requests for stones, books, and all the medicines. All of you are so amazing and I am honored to get to interact with each of you. Cannot tell you how much I appreciate your kindness and support through the years.
I noticed that I hadn't posted for years about cat circles, interjectory energies gifted into thoughts by cats, or prophetic dream or dream states brought on by specific animal energies such as the ones brought on by cats.
Nicodemus, my oldest cat, is definitely my "anxiety" cat. When I can't sleep he jumps up on the bed and lays on my chest of stomach. His deep purring puts me to sleep within moments. Once I am asleep his work is done. He leaves. There have been times I was worried or unsure. In these times, he is always there. He, like Holden, both have absorbed a lot over the years in protection of me and my household. Cats do not neutralize or dispel energy. They do take it between the worlds and on their messenger routes. It becomes baggage, it can become sickness. Especially for sticky indoor cats. As humans there is nothing we can do to stop them from their born nature. Cats protect energetically while Dogs protect physically. I have a story for you that happened over 2 years ago that would floor you. That is for another day though.
For now, remember it is important to protect our babes. Clearing a Cat's energy can add years to their lives and well beings. It can change them but only in a good way. As I have posted in the past about Earth Medicine being positive productive without backward cause.
Have you ever noticed cats loves to lay on crystals and rocks? You would think they would want something soft and plush to lay on. I leave a very large 20 pound crystal on the floor upstairs for them to lay on it they need to concentrate or expel before I can help clear them.
I use a blue kyanite wand most of the time. My cats also love selenite. Take the wand and start at the cat's crown, taking the wand down their spine, to the end of their tail. Then under their bodies on the ribcage and abdominal area. Sometimes they want contact with the crystal and sometimes not. Petting your cat with a crystal can't hurt but I leave it up to the cat. Clearing your Cat is similar to clearing your crystals. Absorb and release.