I am going to go down a road that I never really travel down. Rarely. The years of 1993 and 1994 were red lettered years in my life. You can truly see everything that I am now because of these years. The events catalog, to this day, sections of my personality in the same way a table of contents identify chapters to a book. My becoming nurtured by the care and tending of these years.
This was the year that I had an understanding of the left & right that coincide with the spiritual world and the physical world. In the physical world, when we want someone to STOP or when defending ourselves, we naturally raise our dominate hand with our palm facing out. Stop. This is also the hand we "give" with. We give direction, we hand an object to someone, we pay for items, etc. We are dominate in giving.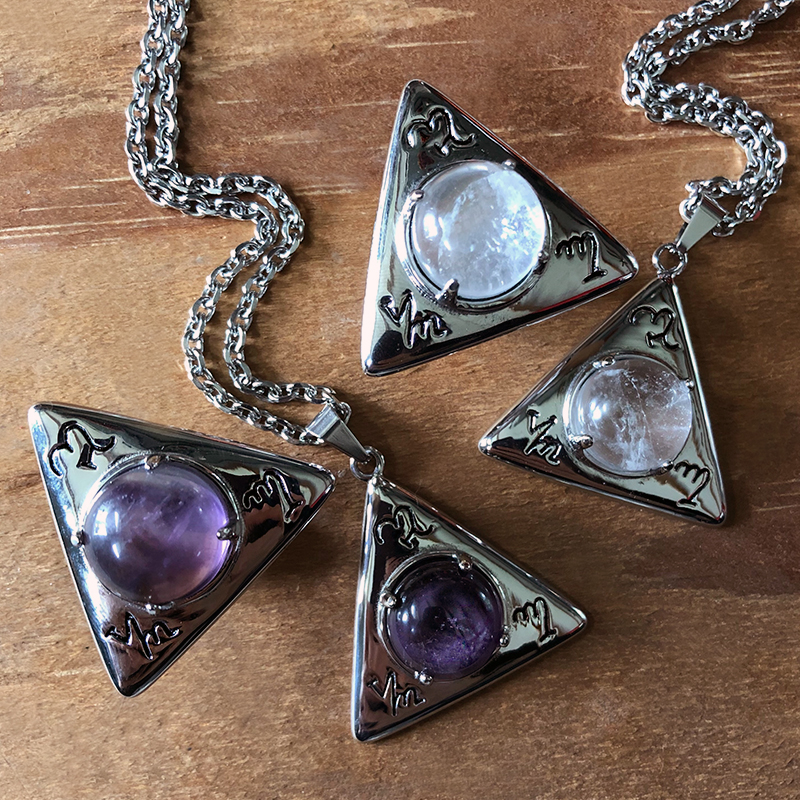 In the spiritual world our subordinate hand is the hand we receive with. What we receive in energy we give physically . When someone attacks us physically we use our dominate hand. When someone attacks us energetically, many make the mistake in thinking their dominate hand is the hand to stop the attack with. This is incorrect. You receive with your subordinate hand, no matter if it is given or thrown, you MUST refuse and END the action with your subordinate hand. You must choose what you receive.
"Little dear one, Is it always just love and light?
Brightlings always make sure your left hand is a strong as your right…"
I am right handed. If someone physically was walking toward me, I would raise my right hand as a gesture to ask them to stop. If someone threw energy at me, good or bad, I would receive it or decline it with my left hand. This also paints a clear picture of how to wear stones, their directions and language all come to key.
Now, about the ring… In 1993 my Grandmother gave me a very "real" book. There were all those fluffy magic books in the 90s that I had read… then there was this book. Finally, a book that appealed to our darker nature. Shadows no longer collected dust but I learned quickly that they must be exercised the right way. The left isn't really dark but it can be seen as such. This is because of outcomes experienced by people who didn't learn enough about the room they play in, before they turned off the light. Then they tried to continue their play in the dark. Tripping over furnishings and not finding what you are looking for is not the fault of the lighting condition or the light switch itself. Know your surroundings, know where you play. It is sometimes made dark by the misunderstanding, but those who have night vision do not see it as dark.
In this gifted book, it always reminded us about the importance of ritual jewelry. I was well versed in this already but I did not have any rings with my my name or intention written on them. As you know, you must write your name on your jewels and tools during any ritual. Not the name you have been given in the physical world but the name you were given or gave yourself for ritual. The name the spirits know you by. The name no one else in the physical knows except those in your Klatch and family community. The way your name is known in the spirit world is much like how your power animal and guide is named. No one knows your guides name except you and should never be given as long as you live. Anyone you gave your other name to, in perfect love and trust, that ends up misusing it will find their guides gone. They will see the backs of any spirit that was ever inclined to work with them. The name is so important. The name is title of your book.
I designed my first ritual ring and it was the Spell Ring. Exact in every way you see it here. The first had my "name" on the top and the second had a word of protection on the top just like the Spell Rings released today. At that time, I was just entering my teens, I was not able to fully make my design myself. To help, my Grandmother took me to a jeweler to help me manifest this into reality. Now, 26 years later, I manifest them into reality for you.
The top of the ring simply says, "END". This is a power of protection and a strengthening of your Left hand (or subordinate hand.) An exercise in restraint, protection, and ending a current. The word END and STOP both have the same meaning and are used interchangeably in this practice. The ring also features a septagram and specific talisman as a cross combination to protect the wearer and teach their hand how to receive positively and energentically.
Many Bright Blessings friends and all of my love. Happy Week's end!