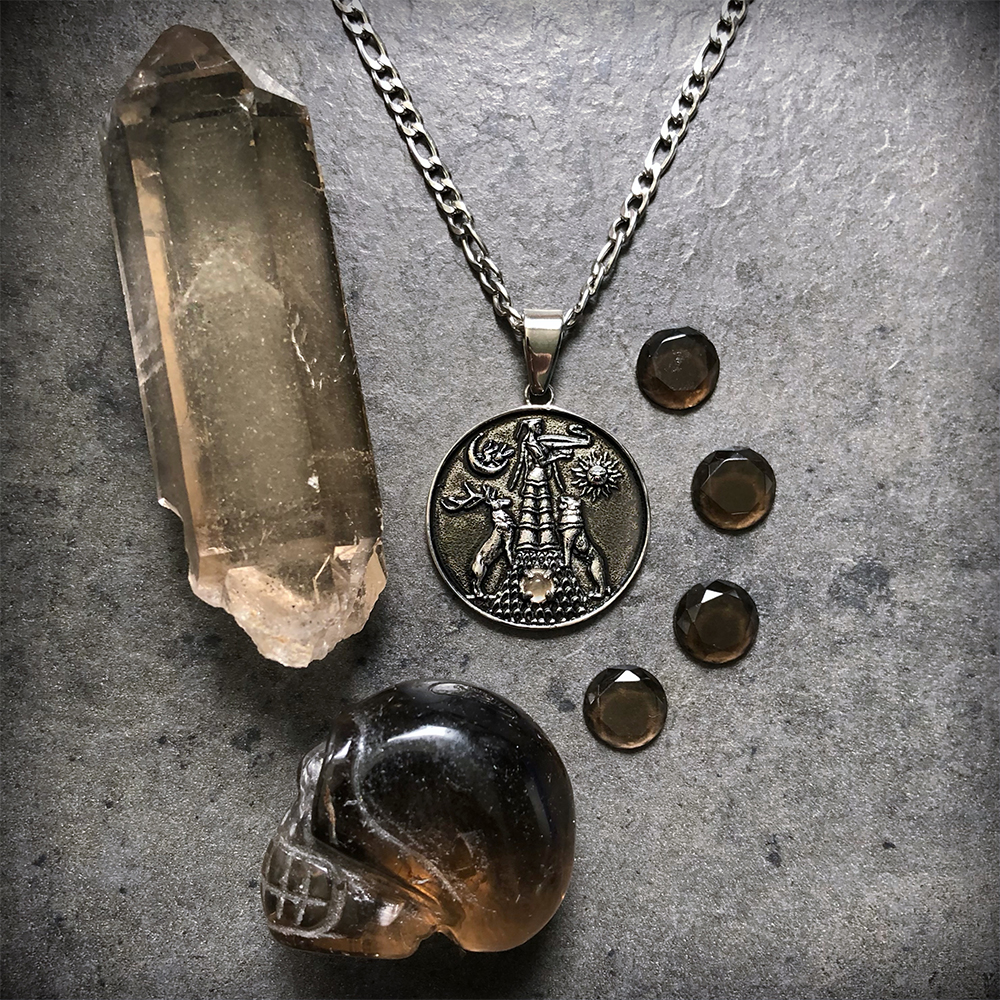 The last Goddess of the Collection Two Coin Necklaces has been released! This Goddess is for all animal lovers!
One of the oldest Goddesses known, Potnia Theròn. Known as the Queen of the Animal Kingdom, her name literally translates to "The Animal Queen." She kept the fine balance of the animal ecosystem in check. Any imbalance was dealt with swiftly by her powerful hand. She is the one we turn to for help with sick animals, unjust cruelty to animals, and aid in their environment. Re-invoking her ancient name in this new world will empower her cause. Let's face it, my dear friends, we need it. We need it to advance to the next level. Humans are no longer in the dark ages. Our fur and scale friends need love, care, and a planet that is equally their home too. Potnia Theròn shows us the truth, they are a part of us more than we ever will understand. She has many names and is considered one of the ancient elder gods. A force of nature.
Her crystal is a protective Smoky Quartz.
---
Thank you to the stars of this project, her contributors: 
Giulia Costanza – Anthropology student, Contributor
Jennifer Kazan – Cultural Anthropologist, Contributor